As announced this January, we are very excited to present you another Update for our Hotspot Editor!
Let's spice up your (and your customers) Vuframe experience even more with those new features:
Enlarge or reduce Hotspot size. Bring more attention to specific POI's or keep them in the background.
🚀
Changing Color of Hotspots
Life isn't black and white, and Hotspots aren't anymore, too. Use any color you want.
🚀
Use different Hotspot Icons
Our Hotspot sneak peek feature. Use different icons to give a quick impression what kind of content will be presented behind a Hotspot.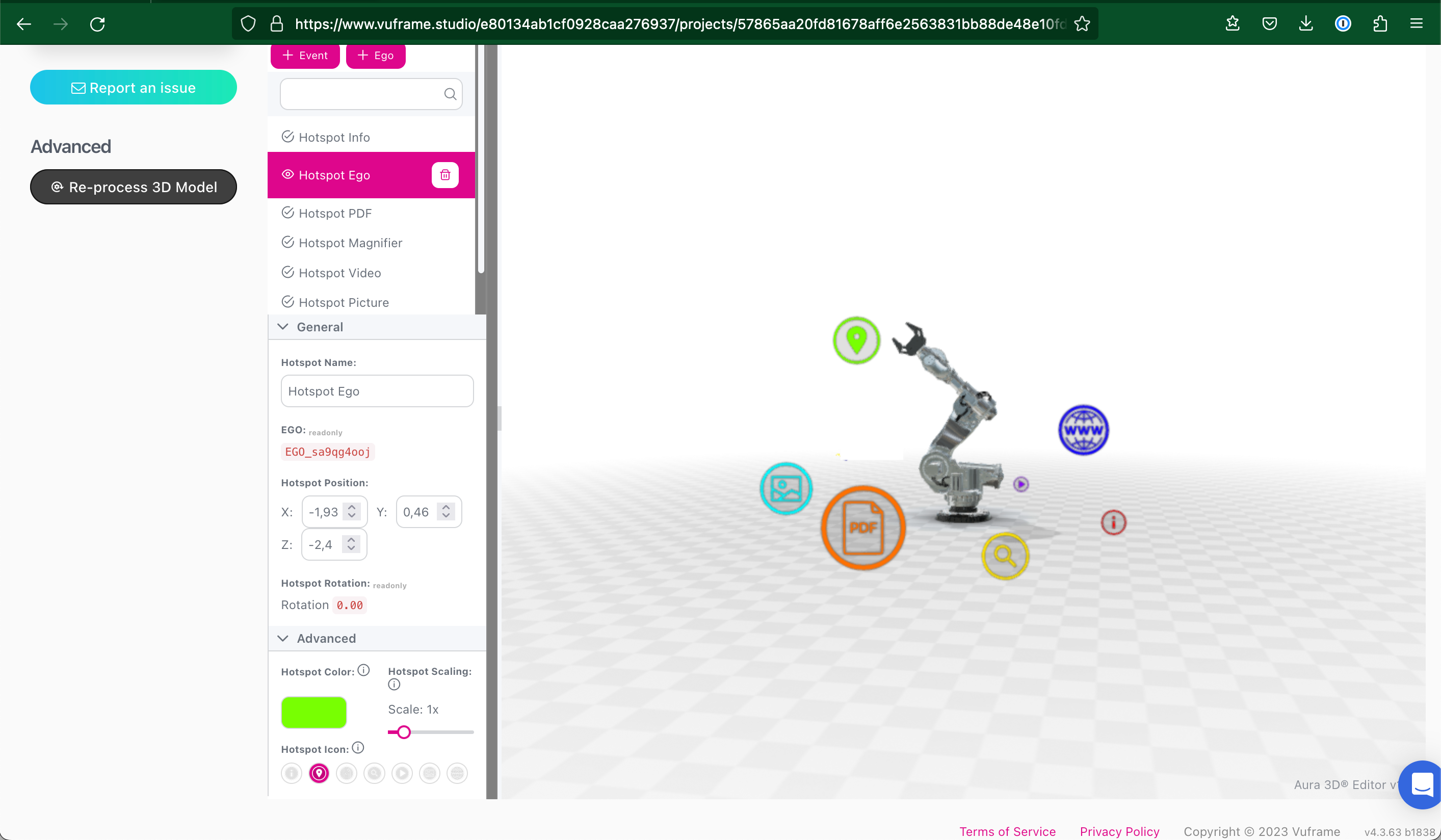 For further information don't hesitate to contact your personal account manager.