Aura 3D Model AR Placement Setting: Floor, Wall & Ceiling
Some 3D models have different purposes as real live object. For example, lamps hanging on ceilings or air conditioner are placed on walls. In the 3D settings in our studio, you are now allowed to adjust these functionality for your 3D models in AR.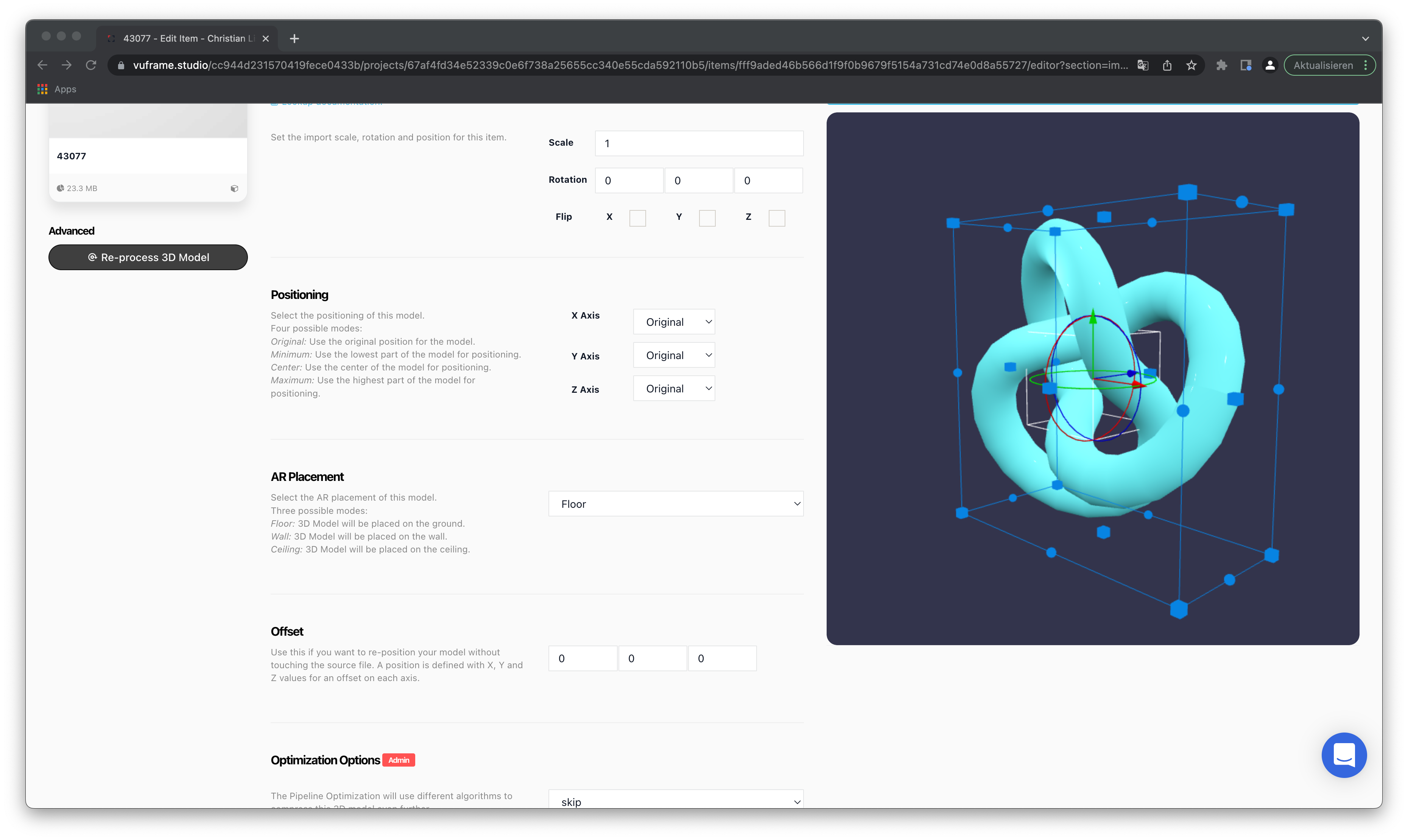 Asset & Media functionality in workspace settings adjustable for admins
As studio enterprise user you are by default allowed using the Asset & Media functionality. This functionality is no adjustable for admin user. Admin user can decide whether the Asset & Media functionality can be used by the space-user or not.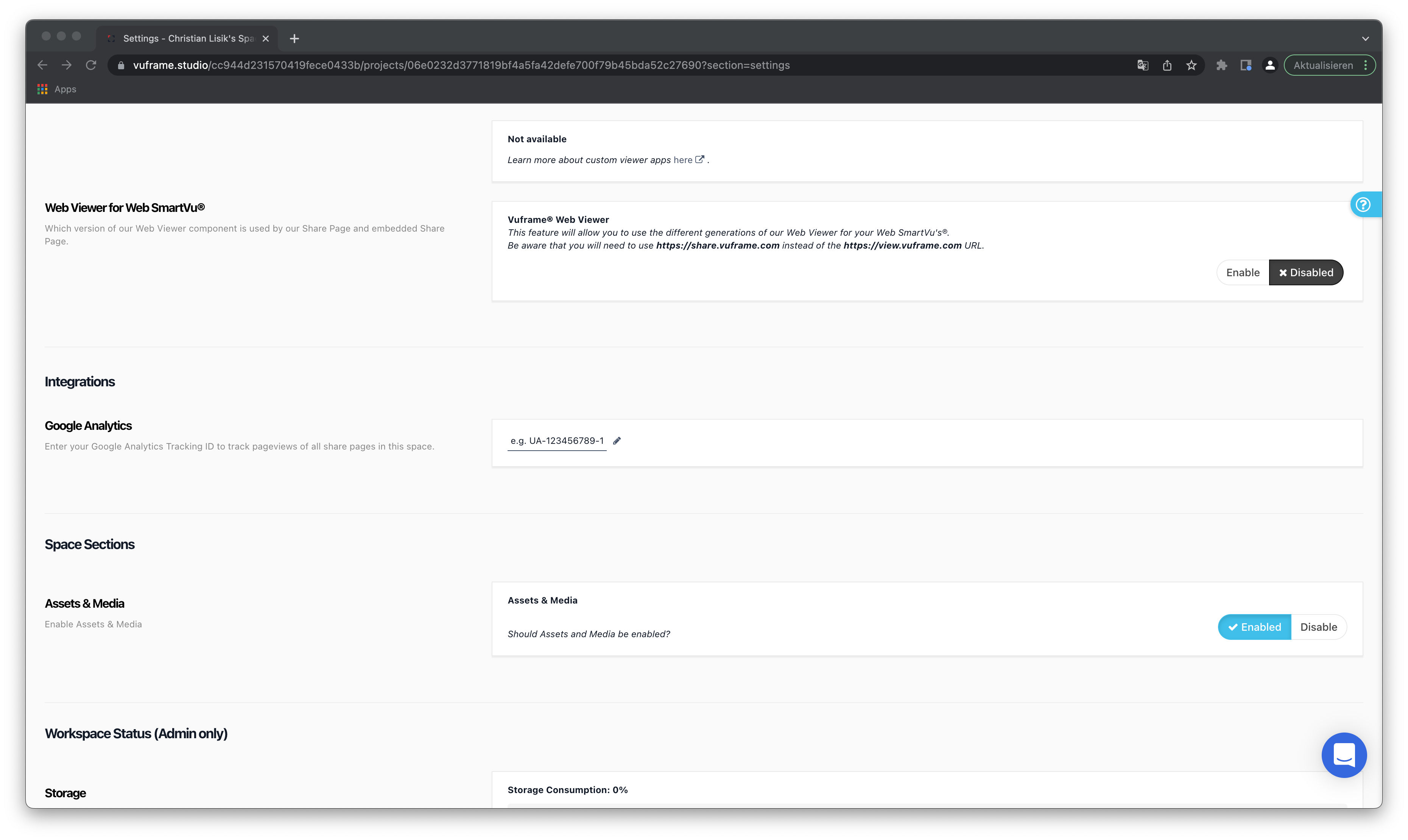 Changing the app name in the settings is now possible