improved
fixed
SmartVu®
Vuframe® Studio
We added new features to our Life-size Hologram (AR) SmartVu® Extension!
We added this new section to offer you the possibility to enable and disable the On-Table AR mode. This can be useful for smaller products that don't need a miniaturization.
Furthermore, you have the option to scale this miniaturization by cm.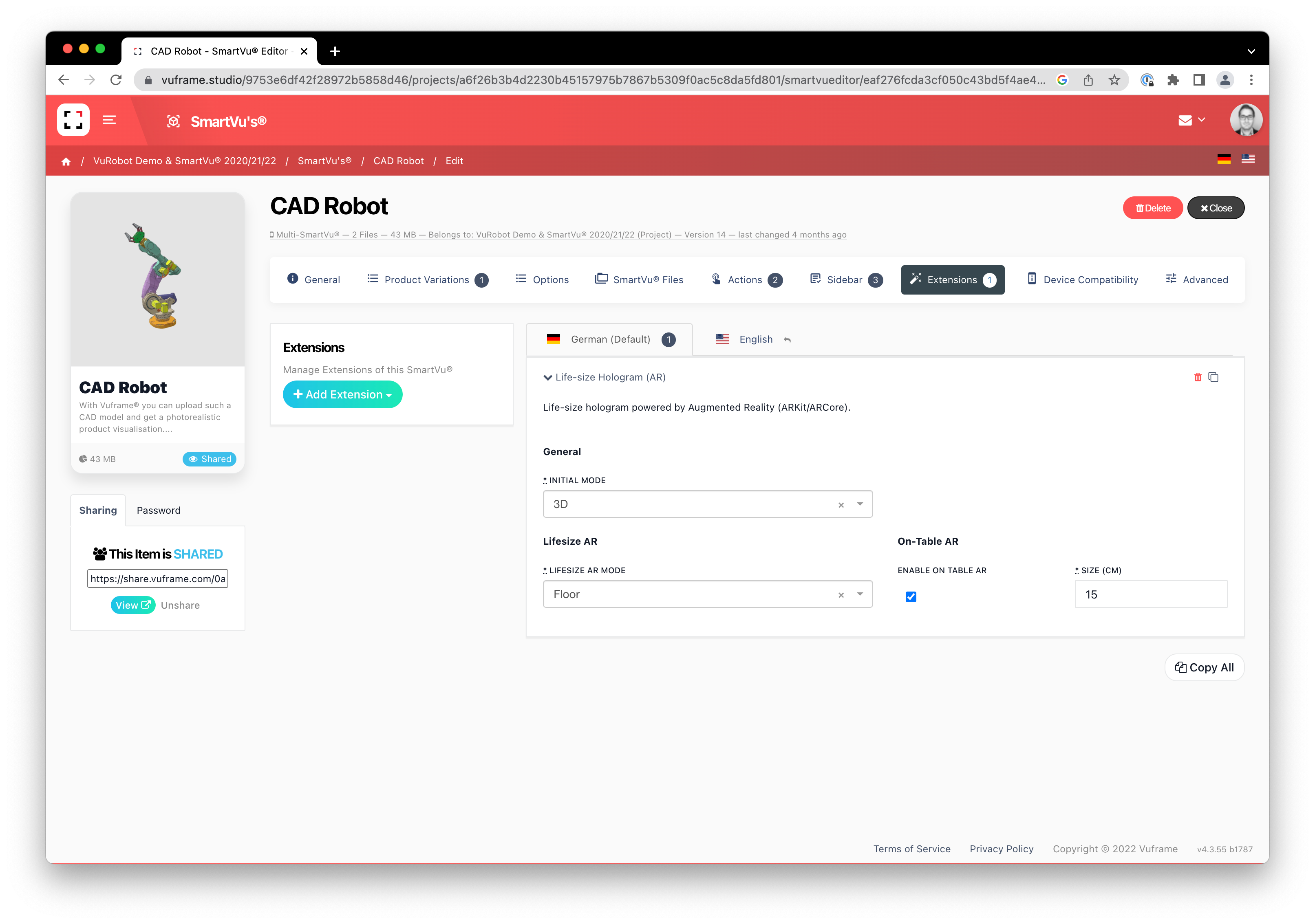 We now offer ceiling placement for your products! Just choose "Ceiling" as Life-Size AR Mode and place your products on your ceiling: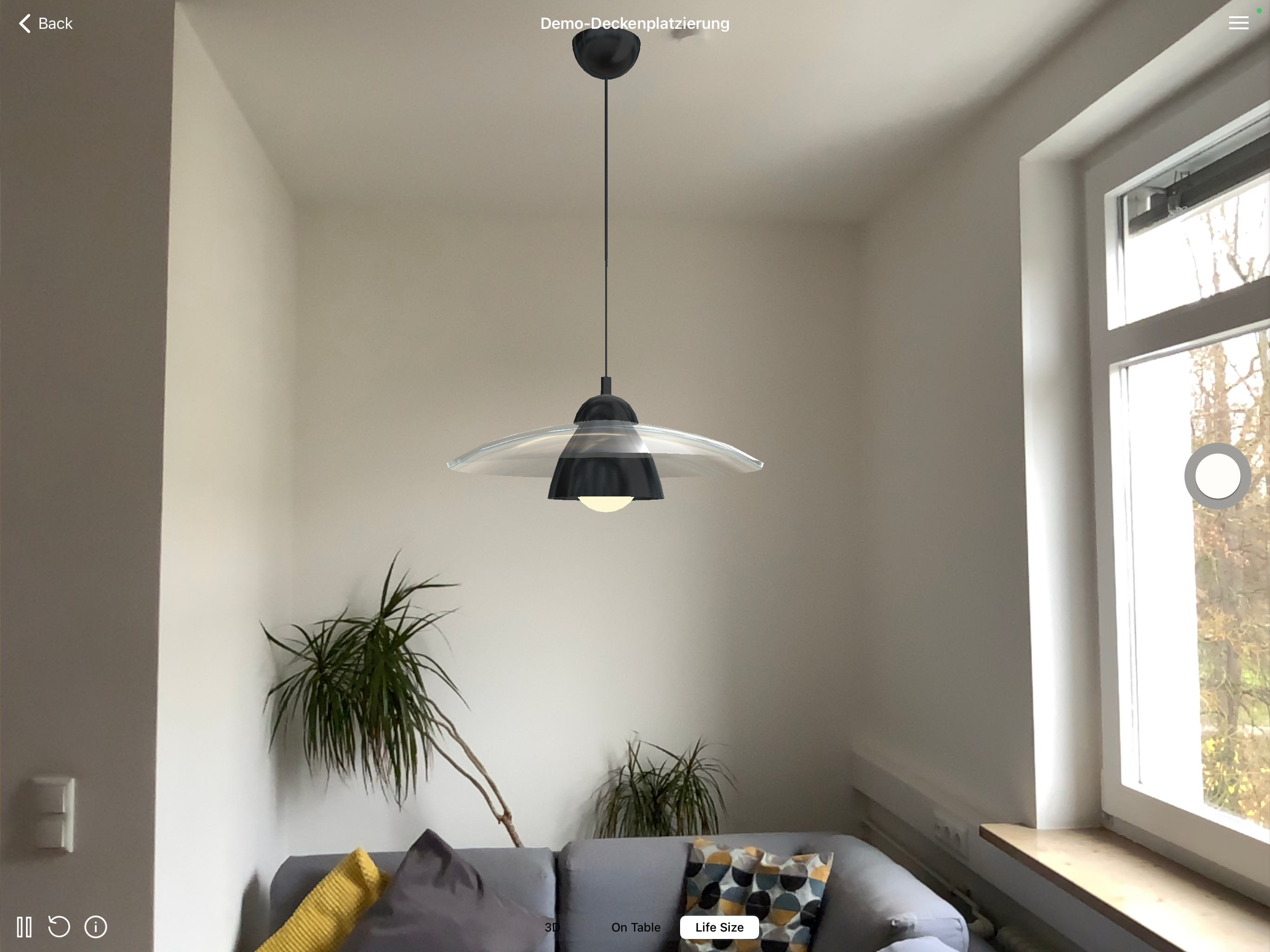 3D cloud storage credits UI
Outdated SmartVu® Groups were shown